• Weddings With Winemark •
Allow our wine expects to take the stress out of your special day by suggesting the perfect wine package tailored to your individual preference. We have an extensive range of premium wines available at competitive prices as well as complimentary glass hire for you to avail of.
Like to try before you buy? Every Thursday to Sunday we offer complimentary wine tasting of our select premium wine range to ensure complete satisfaction.
Contact Us About Weddings
Leiras Albarino
From the extreme north-west region of Spain, this dry, very crisp white wine is made exclusively from Albariño which is considered to produce the finest wines of the region. Cool-fermented, the wine exhibits fresh green apple and citrus aromas with a pinch of spice on a dry, minerally palate.
Pair with oysters, fresh white crab or mixed shellfish platters.
Louis Bernard Cote-du-Rhone Blanc
Founded in 1976 in the heart of Southern Rhône Valley Louis Bernard has earned a reputation for painstakingly high-quality winemaking. The varieties which make up the Louis Bernard Côtes-du-Rhône Blanc were carefully selected for the rich depth of their aromas and their impressive freshness.
This aromatic blend comprises Grenache blanc, Clairette and Bourboulenc harvested at peak ripeness then fermented using a traditional method with a long vatting time (up to 3 weeks) to concentrate both the colour and aromas. An expressive nose displaying fruits green apple and on the palate, tropical fruits and floral notes with a complex and crisp finish.
Pair with seared haloumi and grape salad entreé.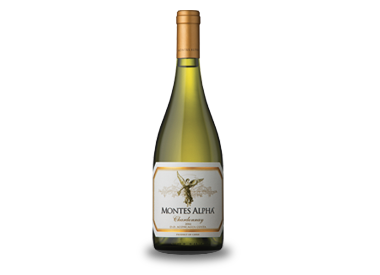 Montes Alpha Chardonnay
A delicious, full-bodied, complex and creamy mouthfeel due to secondary 'malolactic fermentation' which enhances the buttery flavours.
Prominent aromas of banana, pineapple, and tropical fruits complement the well-integrated oak which adds elegance and character.
Pair with sesame crusted tuna fillet or smoked salmon entreé.
Robert Oatley Signature Sauvignon Blanc
The Robert Oatley Signature Series draws on a remarkable portfolio of vineyards showcasing Australia's most successful wine styles and regions.
A clean, crisp and refreshing blend of grapes from Margaret River of varying maturities which have been crushed, pressed into stainless steel tanks then fermented with a range of yeasts to produce a truly exceptional wine. Passionfruit, cut grass and a hint of lime zest soar across the palate of this long, fine, crisp dry white.
Pair with stuffed chicken breast, pan-fried freshwater fish or oysters.
Portia Roble Tempranillo
Clean, bright, intense maroon colour with purple rim. A blend of herbal berry and green notes infiltrate standard raspberry and cherry flavours. Marked toasted aromas due to 4 months aging in oak barrels. Good step, structured and round tannin.
Pair with braised lamb shanks, medium aged cheese or berry desserts.
Marquis d'Alban Bordeaux
On the palate, a dark red and black fruit with a green herbal element appearing at the finish. A somewhat soft mouthfeel with a perfectly balancing acidity.
Sophisticated and elegant, this wine pairs well with game meats, roast lamb, or hearty beef stews.
Montes Alpha Cabernet Sauvignon
An intense ruby red colour. The nose is packed with layers of caramel, cinnamon, candy and hints of mint, with a prevalence of fruit over oak. A spicy and full-flavored wine, with a good body, fruit and firm tannins. Complexity is evident on the palate as fifty percent of this wine was aged for 12 months in French oak barrels. Pair with spiced lamb or peppered steak dishes.
Robert Oatley Signature Shiraz
The Robert Oatley Signature Series draws on a remarkable portfolio of vineyards showcasing Australia's most successful wine styles and regions.
Soft, fleshy-textured Shiraz displaying blueberries and spice, supple tannins and stylish French oak influence. Bronze at the International Wine Challenge 2015: Only a fifth of the wineries in James Halliday's Australian Wine Companion 2012 were awarded five stars. Pair with a medium rare steak and potato dauphinoise.
Jansz Brut
Jansz was Tasmania's first sparkling wine to be made according to the traditional méthod champenoise and, as the only Tasmanian specialist solely devoted to the art of sparkling winemaking, Jansz Tasmania has since come to describe the technique used in creating each of their definitive wines as Méthode Tasmanoise.
With a mantle of red basalt soils and a cool climate moderated by the proximity of Bass Strait, the Jansz vineyards are ideal for allowing grapes to ripen slowly and develop the lingering acidity essential to produce a premium sparkling wine.
The bouquet shows lifted aromas of honeysuckle and citrus fruits from the Chardonnay, with nougat and roasted nuts derived from the tirage age, while the Pinot Noir contributes delicate strawberry. The palate is well balanced with delicate fruit flavours, creaminess and fresh acid, leading to a dry, light finish with lingering flavours of citrus and nougat.
Pair with roasted nuts or Spanish tapas.
Bolla Prosecco
Bright straw in colour, Bolla Prosecco delivers appealing ripe fruit on the nose with hints of apple, pear and peach.
The wine is fresh and fruity on the palate with a great vein of acidity and lively finish. Grapes were both hand and machine harvested. Fermentation takes place in stainless steel and cuvée close to develop the stars. You may enjoy Bolla Prosecco with anything! It is delightful with appetizers, seafood, pasta, chicken, pork and veal as well as fruity desserts.