It's nothing short of a revolution- Beer is back with a vengeance and in a trendier artisan format- we couldn't be more satisfied with the transformation – superior flavour, quality and choice are only some of the reasons our customers are going mad for Craft beer!
It's hand crafted, traditional and painstakingly produced- local beer by local people!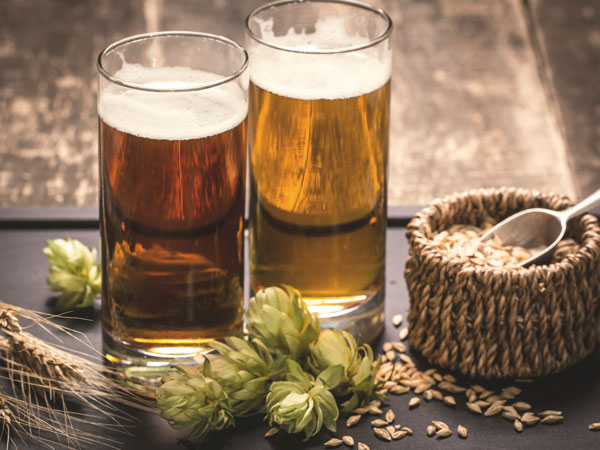 What exactly is a 'craft' beer?
Small breweries are popping up all over Northern Ireland offering authentic craft beers but what exactly are they?
The brewers association states that to be defined as a craft brewery they must be:
Small

– producing 6 million barrels of beer or less annually

Independent

– whereby less than 25% of the craft brewery is owned or controlled by an alcohol industry

Traditional

– Craft beer is also made with traditional ingredients like malted barley along with some non-traditional ingredients so a distinctive taste is apparent from your first sip.
Will I taste a difference?
Craft beer is made in small batches by passionate local people – their passion and pride means they are a lot less likely to be driven by stock prices than they are to produce an exemplary product.
This passion means that craft beers often correlate with a "better" taste because of the focus of the process behind their creation.
To be deemed as 'Craft' the brewers often interpret historic styles with unique twists and develop innovative styles that have no precedent- an exuberant and exciting newfoundland! The innovative flavours and ingredients used in crafts can often be expensive to source and because of their rarity in some cases consumers do note they taste the difference in the quality.
Craft Culture
Craft beer can be enjoyed by all because of the versatility and diversity within the category. For many, craft beer has become the intellectual beverage of choice which branches off from mainstream and opens a whole platform for discussion of liberation, music, art, fashion and culture – Craft beer breaks the mould and has become iconic in Farmers markets and craft conventions can be easily found all over Belfast so you can meet the faces behind your favourite craft or better yet come and see us at any Winemark store and we can advise which craft is best for you and your preferences.